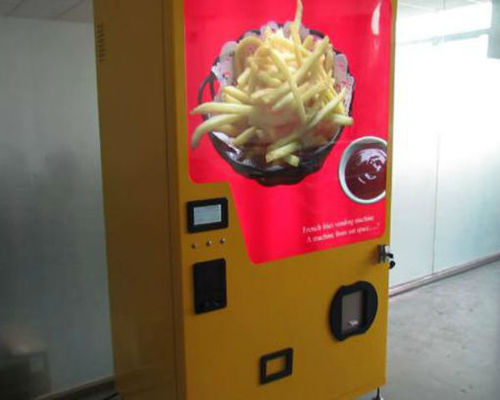 An electronics company based in China called Beyondte has created the world's first french fry vending machine
Didn't have a chance to taste these yeat but I think it should be good since the company has been trying to make a machine that serves good french fries (which are actually from Belgium) for more than a decade.
And probably the best part is that it takes less than 100 seconds to get your hot snack.
I think it will become popular instantly in the UK. Maybe we will see Fish and Chips vending machines sometime soon?
Seen on www.thedailymeal.com
Share this