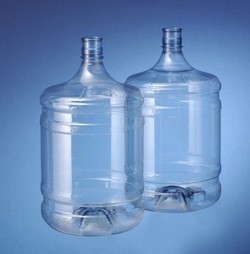 BPA, or bisphenol A, is a synthetic compound commonly found in plastic packaging used for making water cooler bottles.

Although valued for its clarity and strength, it has been in the news in recent years because of mounting evidence that it can have a range of harmful health effects, including cancer, heart disease and diabetes.

France has already moved to ban BPA from food and beverage packaging from January 2015, and it is widely expected that many other countries will follow suit.
This is big news for all water cooler vendors and distributors. There's a high chance that European Food Safety Authority will approve these findings that drinking from water cooler can be dangerous to you.
Will the UK government wait for the official position from EFSA or will it act sooner? That is a thing to be seen. So for now getting back to tap water might be the best option.
Seen on www.auto-vending.co.uk
Share this