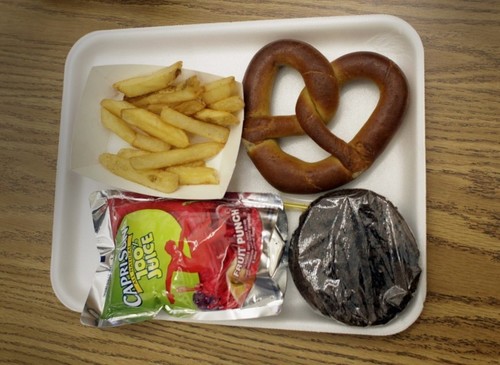 According to a new Federal Law in US, beginning from Autumn 2014, all schools will offer only healthy food in cafeterias and vending machines, a policy to fight childhood obesity problem.
It's really nice to see this happening across the Atlantic. And what about our school cafeterias and vending machines? Is there enough healthy food to choose from? Let's not forget that until 2005, when Children's Food Trust has been established, food quality in educational institutions was really low and nobody seemed to care much, let alone do anything about it.
Their work has certainly improved the situation, as not only does Children's Food Trust make analysis of the current situation and publish the research results. They also run two campaigns aimed at teaching kids how to cook and educating school cooks.
The long-term goals, if reached, will be a thing to be proud of for our generation. Childhood obesity has become our country's problem a long time ago, so supporting such iniatives is one of the ways to a better future for all of us.
See more on www.washingtonpost.com
Share this