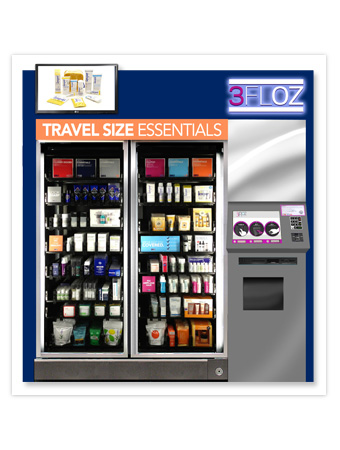 "I'm taking a flight with my lip balm. I hope it won't get caught again."
This might have been the opening lines of Depeche Mode's hit, had it been written in 21st century while waiting in the airport's security check line. Well, not anymore.
3FLOZ is changing up your travel routine with their convenient beauty product vending machines Thanks to them, you'll never lose your products to the airport security again. These new vending machines are now being introduced in the USA airports, with more than 100 outposts to be rolled out internationally.
Let's hope we get such vending machines in the UK airports soon and liquidate this nuisance once and for all.
Seen on news.instyle.com
Share this