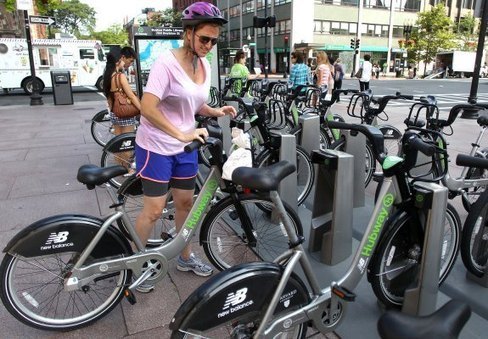 More than four out of five people who borrow bike-share bikes don't wear helmets, according to a study of cyclists in Washington and Boston by the Harvard-affiliated Beth Israel Deaconess Medical Center—increasing by an estimated 88 percent the likelihood that they will suffer head injuries if they're in an accident, compared to riders who do, the researchers said.
From now on, Boston bikers can rent or buy a helmet from a custom vending machines available next to bike-share spots.
This is a great innovation that should be implemented across the globe since bike sharing has become a trend not only in the US. Now its time to make helmet wearing trendy. The more people we see on the street with their helmets on, the more we will think about using them ourselves.
Seen on nation.time.com
Share this